About Us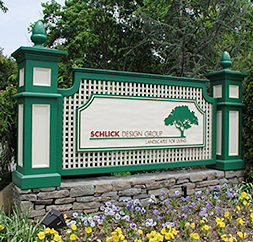 When you're ready to embark on your landscape project, it's important to find the best professional help available. Schlick Design Group has been designing and building creative, high-quality landscapes for Long Islanders since 1957, resulting in over 50 national awards for excellence in residential design and construction.
Our complete landscape services range from the design and development of entire properties to the creation of small intimate gardens and living spaces. Whatever your needs may be – innovative plantings, a pool with patio and cabana, a quiet backyard pond, or a basketball / roller hockey / tennis court for the athletes in the family – contact us.
To arrange a complimentary visit call 631-261-6660 or stop in at our design studio to see what we can do for you.
Member: American Nursery and Landscape Association, American Landscape Contractors Association, New York State Nurserymen's Association, Long Island Nurserymen and Landscapers Association.